The RCI-IIBEC Foundation is excited to announce the eight winners of its 2023–2024 Robert W. Lyons and RCI Lewis W. Newlan academic scholarships. The $5000 Lyons scholarship is specifically for undergraduate education expenses for students studying construction or building sciences, architecture, or engineering. The RCI Lewis W. Newlan scholarship is for $2500 and is open to both undergraduate and graduate students—again for studies in construction or building sciences, architecture, or engineering. Altogether, the 2023–2024 scholarships total $30,000.

Scholarship winners are selected based on financial need, letters of recommendation, and the student's request for consideration.

This year's scholarship recipients follow.

Robert W. Lyons Scholarship Recipients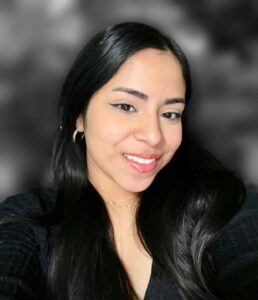 Perla Cornelio is an undergraduate studying architecture at the University of Texas-Arlington. She is from Dallas, Texas and plans on pursuing a masters in architecture.
Fatima Oriane Sow is studying architecture at the University of Virginia. She is originally from Brooklyn, NY. Her activities and awards include serving as a 2023 global summer intern at the High Atlas Foundation and recipient of the Pierre and Tana Matisse Scholarship (UNCF) 2023, the Horatio Alger 2021 National Scholarship recipient, the 2021 New York Regional Award in Scholastic Art and Writing (two Silver Keys), and the Dedalus Foundation 2021 scholarship. Her art exhibitions have included the Bronx Museum as well as the Met Museum.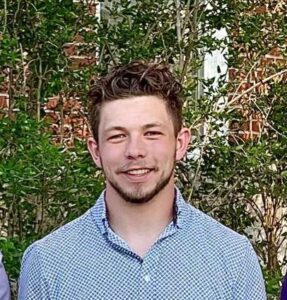 Juan Perez from Aurora, Nebraska, is studying mechanical and civil engineering at Doane University in Crete, Nebraska. Perez is active with Delta Kappa Pi as vice-president, the Entrepreneurship Club president, Doane University Football, Aurora Legion Baseball coach, Alpha Lambda Delta Honor Society, and the Cardinal Key Honor Society.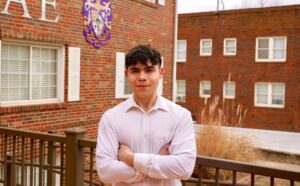 Tyler Seiwert


Tyler Seiwert is an undergraduate studying construction management at Pittsburg State University in Pittsburg, Kansas. Seiwert is from Wichita, Kansas, and pursues extracurricular interests in physical fitness and automotive repair.


RCI Lewis W. Newlan Recipients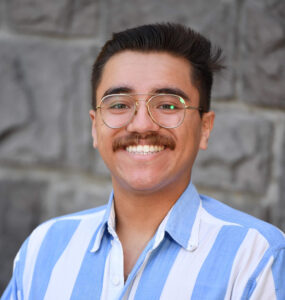 Cesar Bedolla Hurtado from East Wenatchee, Washington, is a master in civil engineering student at Washington State University. He is a member of ASCE, past president of the WSU American Society of Civil Engineers, and team captain of the Design Build Institute of America.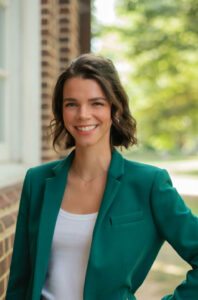 Hannah Power

Hannah Power from Newark, Delaware, is completing her doctorate in structural engineering at the University of Delaware. Power is active with Engineers in Action, Engineers without Borders, and American Society of Civil Engineers.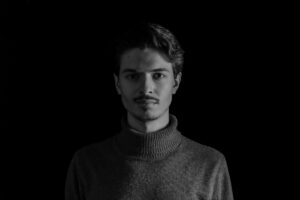 Marcus Puste is from Taylor, Michigan, and is completing his master in architecture at the University of Detroit-Mercy. His interests include fabrication, living building design, furniture design, and music composition. Additionally, Puste serves as a School of Architecture + Community Development Shop assistant for the Material Investigation Lab and as graphic design director of the Dichotomy Student Journal.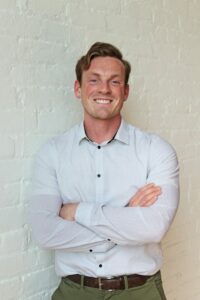 Caleb Springfield

Caleb Springfield is a master's student in architecture at North Dakota State University in Fargo, North Dakota. Springfield, from Rogers, Minnesota, is an assistant director for Freedom By Design and a member of NOMAS (National Organization of Men Against Sexism),

Since these scholarships were established in 2018, the foundation has donated $185,000 to support 52 students. Thanks to all the foundation donors who made these scholarships possible. Donations continue to be accepted to support both scholarship funds. For more information, visit the foundation's website at https://rci-iibecfoundation.org/donate.aspx or contact Foundations Development Officer Rick Gardner at 919-859-0742 or rgardner@iibec.org.


The RCI-IIBEC Foundation funded a study, titled "Assessment of Thermal Bridging of Fasteners through Insulated Roof Assemblies" at Virginia Tech. The team, consisting of Dr. Elizabeth Grant and Dr. Georg Reichard, along with their students, as well as industry sponsors Simpson Gumpertz & Heger (SGH) and GAF, conducted selected laboratory tests to compare the thermal performance of physical models of simple roof assemblies under different controlled laboratory environmental conditions with computational models of these assemblies.

The overall goal of the project was to provide a better understanding to the industry of simulated versus tested thermal conductance in 3-D configurations, in support of relative comparison of quantitative thermal effects of fasteners in different roof assemblies.


The expectation is that the study will contribute to a better overall understanding of thermal performance of roof systems, enable both our members and the industry to understand the thermal penalty incurred by the use of roof fasteners in their designs, and ultimately provide validated simulations of approaches geared toward justification of any performance impact.
A summary of the research can be found HERE. More details of the research are available in the 2023 IIBEC Convention and Trade Show Proceedings, which can be found HERE.
Funding for this research was made possible through gifts to the Foundation's General Fund for Research and Education and, specifically, through GAF as well as through in-kind donations from SGH.


How Would You Like to Help?

The RCI-IIBEC Foundation has implemented a focused effort on various initiatives within our organization. We want to give you, our wonderful donors, the opportunity to choose to earmark your pledges and donations in the areas that matter most to you!
As such, we are garnering focus on four separate initiatives, each encompassing a different area supporting our industry. Please take a moment to make yourself familiar with what the Foundation is doing!